⏱️
4
min read
Beauty trends go in and out of style but one thing's for sure – eyelash extensions are here to stay. Keeping up with extension trends and fads can sometimes be challenging, but one trend in particular is gaining more and more recognition in recent years.
Wet look lash extensions first became popular in 2019, especially with clients who love the Kim K extension style. The look is created by using narrow, nearly closed volume fans in a way that mimics wet-looking eyelashes, hence the name.
Read this article to find out everything about wet look lash extensions, who they're for, how they're mapped, and how to maintain them at home.
What Are Wet Look Eyelash Extensions?
Wet look eyelash extensions are essentially original classic lash extensions with a larger presence of lash bundles, which makes them look darker and thicker.
So instead of applying one lash extension to one natural lash, wet look lash extensions require 2 or 3 extensions to be applied to one natural lash.
This creates the effect of wet eyelashes that look stuck together, similar to how they look after you wash your face in the shower or emerge from the pool or sea.

Image source: Instagram @abramova_lashstudio
Why Are Wet Look Eyelashes So Popular?
People have been embracing the textured lash extension look more and more in recent years instead of a traditional, soft and fluffy look. Wet look eyelash extensions have a spiky, textured appearance, which is reminiscent of many strip lash styles.
Wet look lash extensions are the perfect summer accessory for two reasons – they go great with dewy, sun-kissed skin, and you no longer have to worry about mascara dripping down your face or ruining your makeup look.
How to Create Wet Look Lash Extensions
To achieve the signature wet look when applying lash extensions, the most important thing is to use narrow, almost closed volume fans.
When it comes to choosing the right curl, there are several options with L+ lashes being the most popular choice.
Since this technique requires applying 2 or more lash extensions to one natural lash, it is important to use lighter weights like 0.05 and 0.03 extensions in order to protect the natural lash.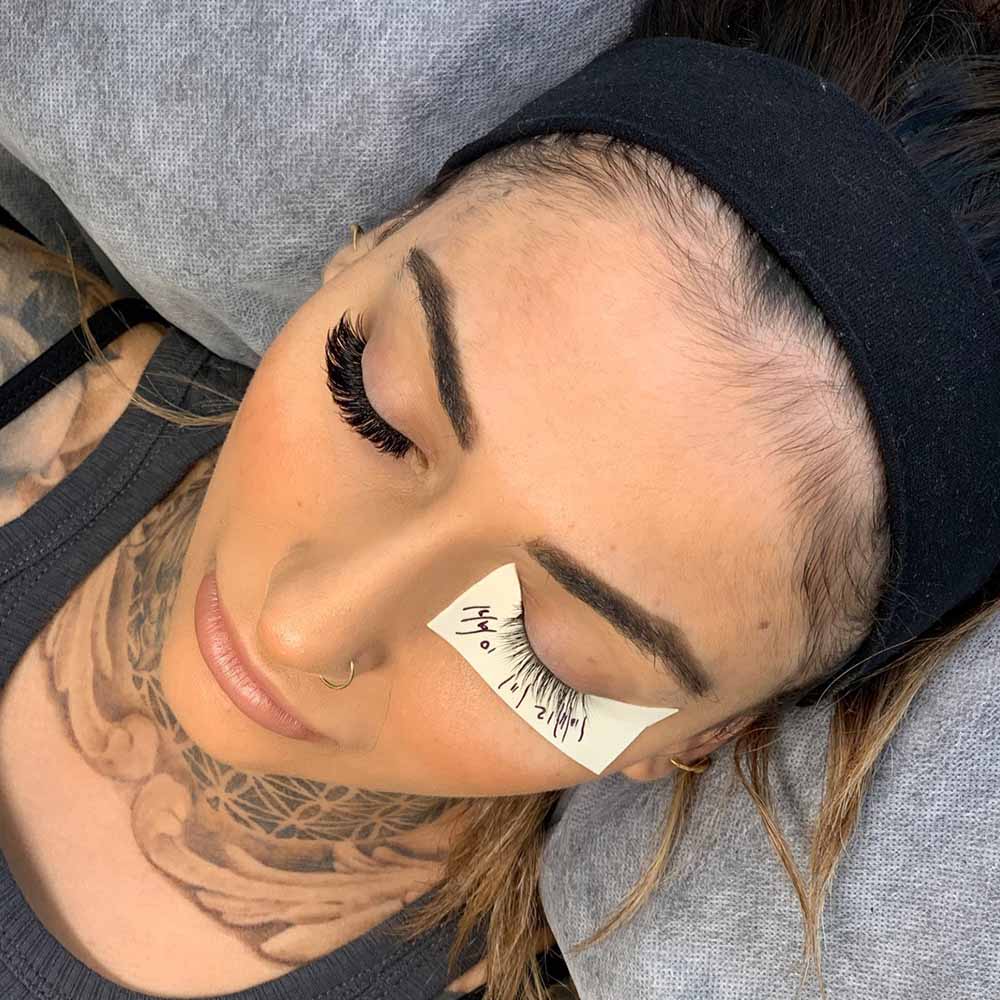 Image source: Instagram @glam.lashpro
Who Are Wet Look Eyelash Extensions For?
Wet look lash extensions are a great way to make your eyes look more sultry and attractive. However, this type of eyelash extension is not suitable for every eyelash type and every eye shape. Let's take a look at who are these extensions best suited for:
People with healthy natural eyelashes
People with medium to full eyelashes
People with close-set eye shapes
Who Shouldn't Get Wet Look Lash Extensions?
For people with a sparser lash line, the spikey effect of wet look lashes is not the best option, since it can make their thin lashes more noticeable. Here's a quick look at natural eyelash types and styles that are not best suited for wet look extensions:
Curly lash types
Eyelashes that grow straight or down
Thin lashes that grow unevenly
What Are Wispy Wet Look Lash Extensions?
Wispy wet look lash extensions are created by combining fans of different lengths and curls to achieve more density and volume. This way your wet look eyelash extensions gain a more dramatic look with noticeable spikes.

Image source: Instagram @sophieoliviaesthetics
How Long Do Wet Look Lash Extensions Last?
If you decide to get wet look eyelash extensions, keep in mind that they will last as long as your natural lash growth cycle, which is somewhere between 6 and 8 weeks for most people, with a lash fill required at around 3 weeks.
This means that as your natural lashes begin to grow, your lash extensions begin to fall out with them since they are attached directly to the base of the natural lash.
To make sure your lashes last as long as they're supposed to, you can avoid certain activities and you should definitely follow the correct aftercare and maintenance routine.
How to Care For Your Wet Look Eyelashes?
The first 48 hours after your lash extension appointment are crucial for getting the maximum results of the procedure, since the lash adhesive is still settling and drying. Here's a list of activities to avoid during this time:
Don't touch or pull your eyelashes
Don't use mascara or other makeup products around your eyes
Don't get your eyelashes wet
Don't use an eyelash curler
Don't sleep face down
After the first 48 hours have passed, there are still some things that you can do to prolong the effectiveness of the procedure. Here are some of our tips and tricks:
Avoid oil-based makeup removers since they can weaken the lash adhesive causing your extensions to fall out sooner.
Brush your eyelashes regularly with a spoolie to prevent breakage and tangling.
Do lash baths every day to remove bacteria and oil build-up. Learn how to wash your lashes here.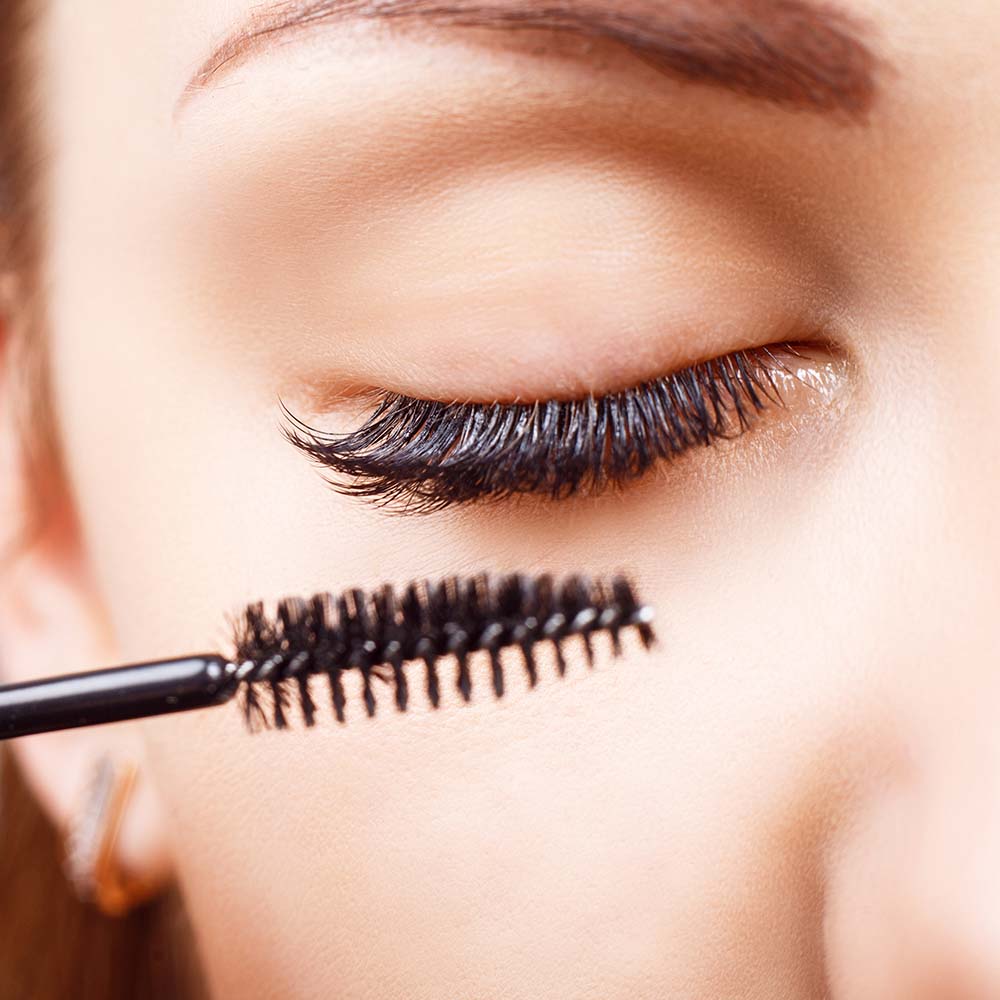 Image source: Freepik