⏱️
5
min read
Every successful microblading procedure starts with proper preparation and ends with the appropriate aftercare. On that note, the aspect that often raises questions is the consumption of caffeinated beverages before and after PMU.
In this blog post, we answer the most commonly asked questions about drinking coffee before microblading and discuss its effects on the procedure. Plus, we will provide insights on coffee consumption after microblading and the right time for reintroducing it into your daily routine. Let's begin!
Can I Drink Coffee Before Microblading?
The short answer is no.
It is generally advised to abstain from consuming coffee and other caffeinated beverages (like Coke, energy drinks, or different kinds of tea) before undergoing microblading, or any kind of PMU procedure to be exact.
Coffee is a known stimulant due to its high caffeine content, which can have several effects on the body that lead to a less successful microblading session. We will discuss this in more detail below.
Can I Drink Decaf Coffee Before Microblading?
Since drinking coffee before microblading isn't recommended, many people opt for decaf instead, thinking it won't cause any complications. However, decaffeinated coffee still contains traces of caffeine, although significantly less compared to regular coffee.
While the impact of decaf on microblading may be less pronounced, it is still advisable to skip it. Even small amounts of caffeine can affect the skin's sensitivity and blood vessels, potentially leading to similar issues during treatment.
Learn more about the dos and don'ts before microblading and eyebrow treatments here.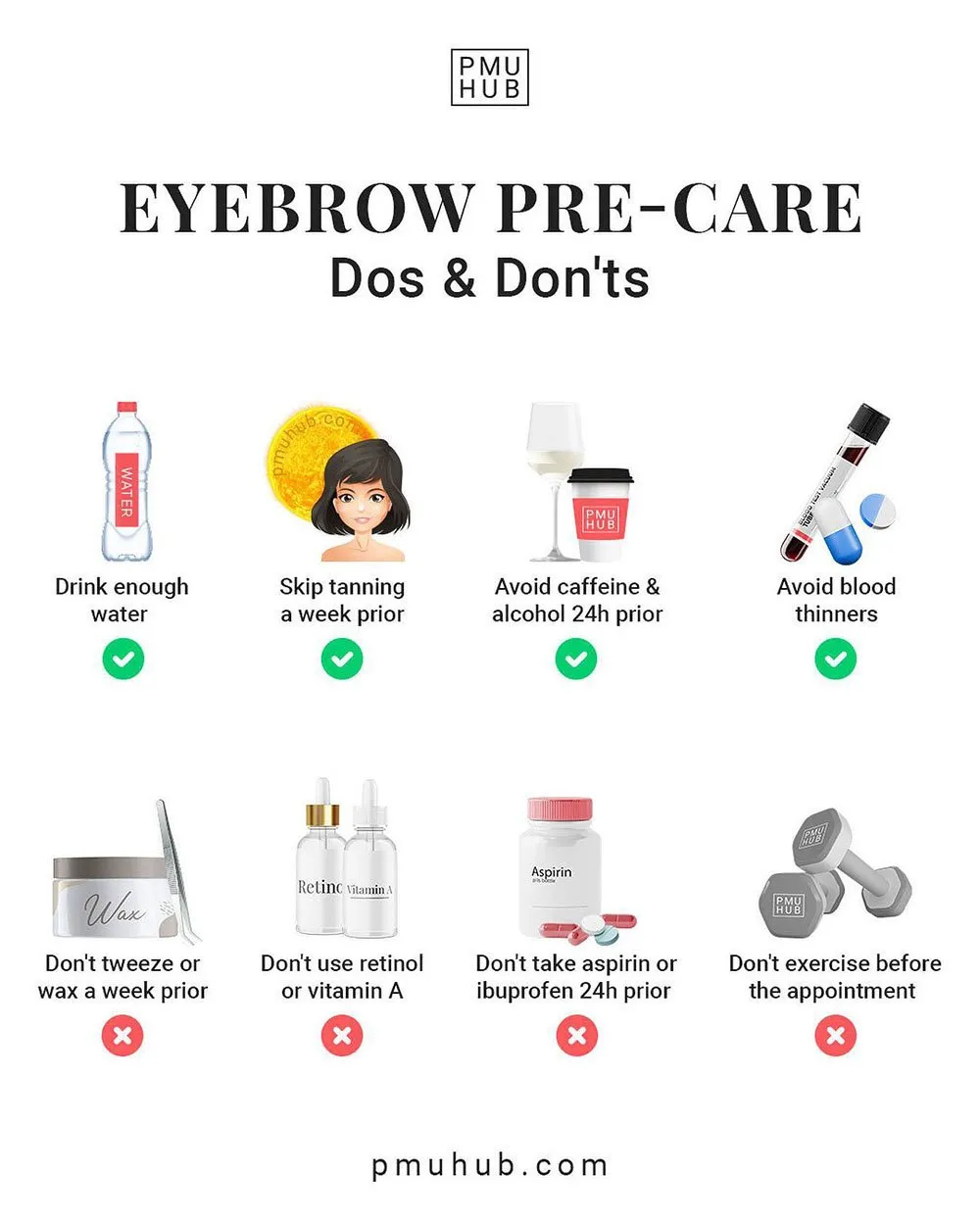 Image source: Instagram @pmuhub