⏱️
5
min read
Branding is the image of your business you send into the world. It makes you stand out from your competition and it reflects the features of your products or services. It is important in every industry, and especially in the beauty branch.
We consulted the experts in digital marketing from SEMRail, in order to get some insightful information. Here's what they say.
Why is branding so important?
Branding increases business value and generates new customers. It is important to brand your products carefully and invest a lot of time and money in that. If the image of your brand is top notch, then people have the feeling that the services you provide are superior and high-quality.
Increasing brand awareness means familiarizing the public with the products and services. Those that maintain a high level of brand awareness are likely to generate more sales. People trust the things that are familiar to them. If they notice your brand in different places, they will be aware that a lot of other people use them, and then it must be good.
When branding your PMU services and products, you want to show their best traits, you want the image to reflect the quality of your PMU business and you want to stand out from the competition.
First steps to building your brand
#1 The first thing you need to do is to research your competitors. You should watch how the best permanent makeup artists increase their brand awareness. See what they focus on, what makes them different and better than others. Pay attention to their PMU website, salon, social network image. You will notice that the key is in immaculate content and consistency.
#2 Think about what you have to offer that makes you unique and emphasize that. It can be a service that others don't do, or the highest quality products you use, whatever it is, focus on that.
#3 Think about your target audience, what kind of customers you want to attract. For example, if you want your PMU services to be affordable for everyone, go in that direction and make it a stand-out feature. If you offer luxury products and services that are not that easy to afford, your brand must reflect opulence.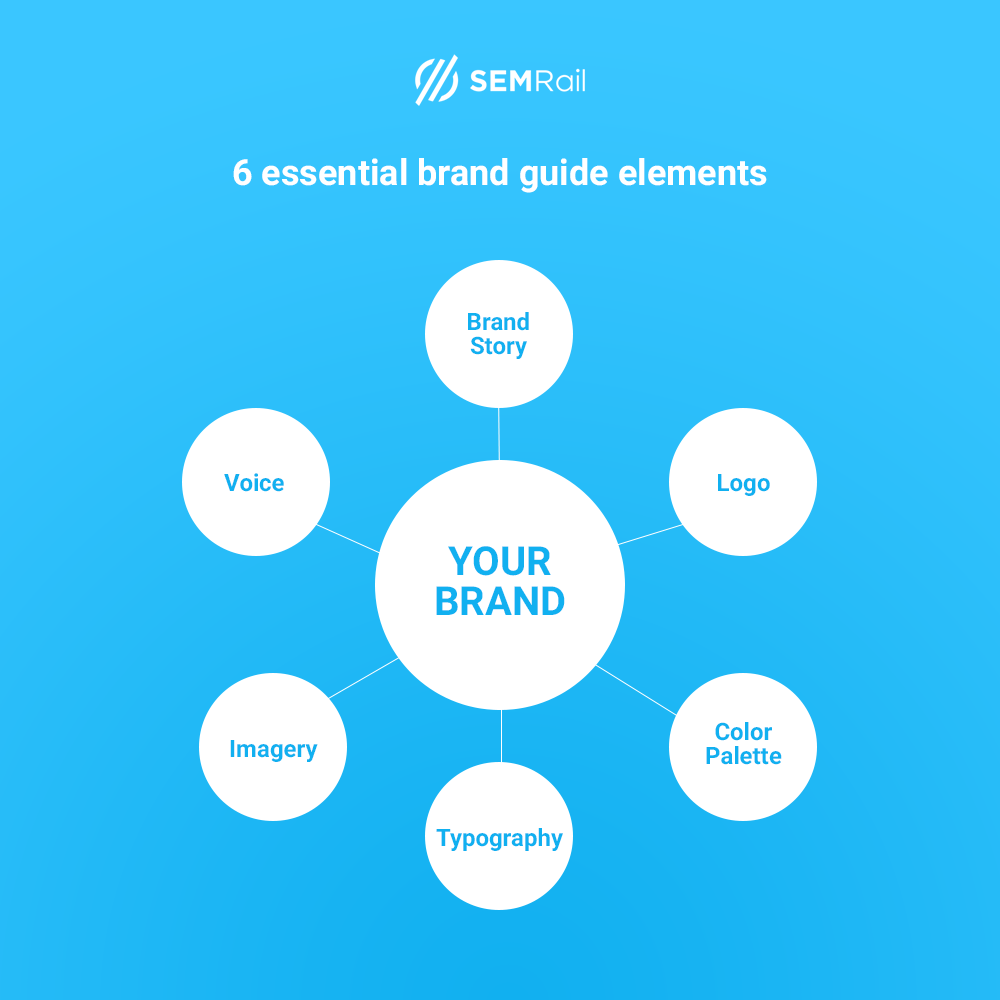 The most important elements in branding
Logo, colors and font are the things to start with. The most important thing is choosing an attractive and memorable logo. It needs to be sophisticated and elegant, without too many unnecessary details. If you don't know how to make it, the best option is to hire a professional, who will offer a couple of different solutions to choose from.
The colors that are usually used in the PMU industry are pink (symbolizes femininity) and white (clean and pure). Even though there are more and more men who perform and use PMU services, the industry is still more women-oriented and that is why colors that dominate are pink and purple. If you want to go for a more luxurious image, or you are a man in the PMU industry, the combination of black and gold is just right.
When it comes to fonts, check what your competition uses or ask a professional to help you choose. The most popular ones are serif, sans serif and script.
How to spread the awareness of my brand?
Your logo will be everywhere, it is your business' "profile picture". You will put it on your microblading business cards, website, social network profiles and in your salon.
Your salon has to have the logo on the entrance. The interior needs to reflect the style you choose for the image of your business. For example, if your logo is a combination of pink and purple in minimalist fashion, the salon should be the same. If you pay special attention to details, it shows that you care about your customers, and that you do your job thoroughly.
For example, you can add your logo to the towels you use. Also, a great way to spread awareness of your brand is a personalized aftercare kit, with the products with your logo on them, which you will give to your customers after the pmu treatment.
Online branding is crucial
It is important to appropriately present your business online, because this is where most people nowadays will find you. The first step is a good PMU website. It has to be up to date, to list all the services you offer and to reflect your business properly. A customer needs to easily be able to reach you, so your website shouldn't be too complicated.
Your PMU website needs to have pictures of your work, most importantly in PMU business, before-and-after pictures. Also, testimonials and reviews of your customers are a must, because that is the social proof people will trust.
Extra tip
Educate your customers about the treatments you provide. For example, some people would like to have their brows microbladed, but are afraid of the possible side-effects of pain. Explain them what they can expect at the treatment appointment, and answer all the frequently asked questions.
That is how you will gain their trust and show that you care.
Social media are the most important tool in brand awareness marketing. Your Instagram page is your portfolio, so make sure your pictures are perfect. Try to be creative and do something different than your colleagues. For example, some other way to present the before-and-after pictures, not the collage template everybody uses. All of them should have a logo on them, so it can be seen when someone shares them.
If you want to reach more people, organize a giveaway, where people have to tag each other to enter the contest. Run Instagram and Facebook ads, which will target your audience. Also, be active, communicate with your customers and other PMU artists, to increase the engagement on your profile and become a part of the PMU community.
Branding is very important, but it is not an easy thing to do. It requires a lot of time, and sometimes money, but it definitely pays off.
If you still need more answers about branding, don't hesitate to contact guys from SEMRail for further clarification and help with your business branding.