How Much Do Nano Brows Cost?
A research into the nano brows cost across the US + find out what's included in the price.
Last updated in October 2022.
Nano brows are a great option for anyone who wants to get a natural-looking brow filled in with hair strokes, but wants a bit more definition and longevity than with microblading. It's suitable for all skin types, and it lasts up to 2.5 years.
If you're thinking of getting a permanent brow enhancement, you want to invest your money well and get the best treatment possible. So something you're probably curious about is the nano brow cost. PMUHub has done the research for you.
We bring you the average nano brow cost, along with a list of prices in various locations.
Table of contents - Skip to a specific paragraph
What's the Average Nano Brow Cost?
According to PMUHub's research, the average nano brows price is around $660. Of course, you can find the treatment at a much cheaper price, but it can also be much more expensive than this.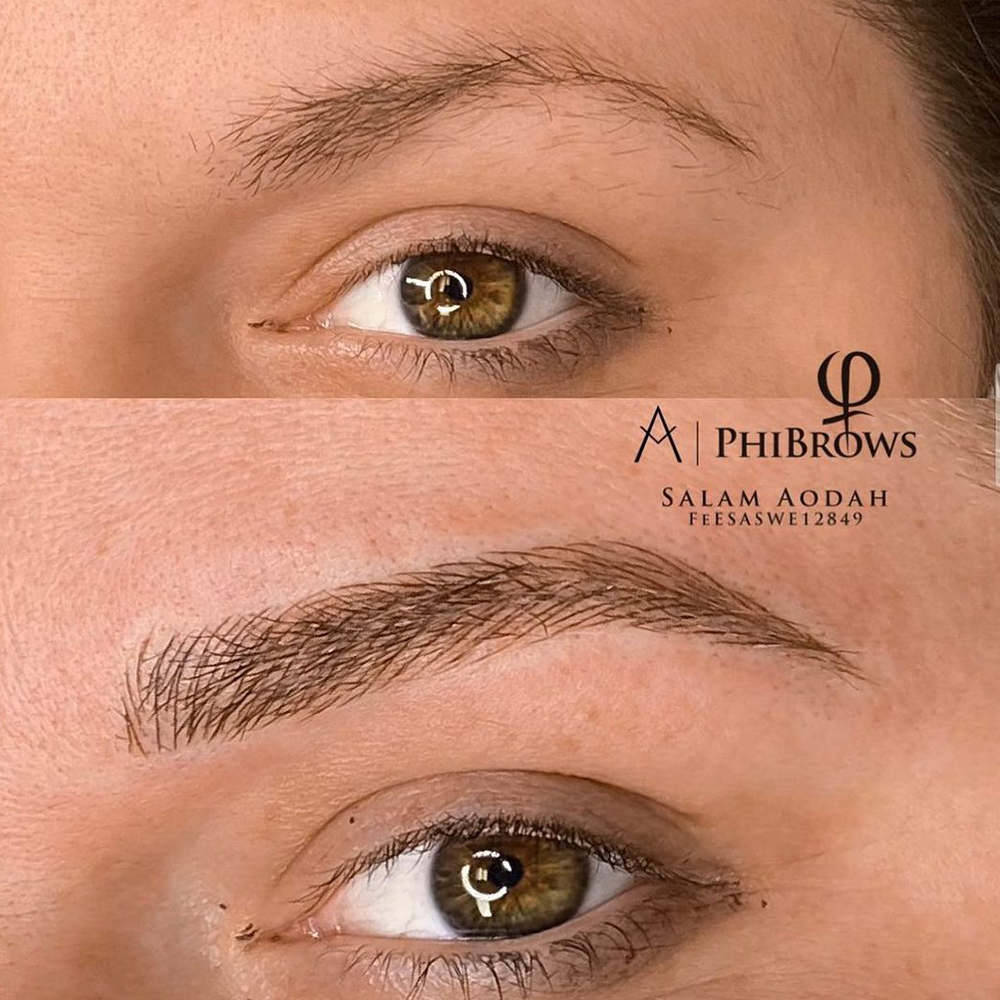 Image source: Instagram @royalstrokes_browlashstudio
What's Included in the Nano Brows Price?
Nano brows require at least 2 visits. The first one is the treatment itself, while the second one is the mandatory touch-up appointment. Some artists charge for the touch up additionally, but since it's mandatory, you can look at both sessions as a single expense.
Further touch ups are charged a separate price – the older the tattoo, the higher the price.
It's important to note that consultation with the artist is usually included in the price, but some salons may charge additionally. Check with your artist before booking if this information isn't clearly stated on their website.
Detailed aftercare instructions are always included in the nano brows cost, and in most cases, so is an aftercare kit.
How Much Do Nano Brows Cost in the US?
According to PMUHub's market research, the average nano brows cost in the US is $660. The prices range from $200 to $1700 from one artist to another, depending on several factors.
The chart below shows the average nano brows cost and price ranges in a number of cities across the country. The prices refer to 2 sessions – the initial procedure and the touch up. Some salons charge the 2 separately – in order to give you a clear picture, we've calculated the final cost in those cases.
NOTE: Taxes and additional fees may apply.
| | | |
| --- | --- | --- |
| City/State | Average Nano Brow Cost | |
| Chicago, IL | $735 | $650 – $800 |
| NYC, NY | $830 | $450 – $1600 |
| Portland, OR | $585 | $500 – $710 |
| Houston, TX | $590 | $200 – $1700 |
| San Antonio, TX | $435 | $300 – $540 |
| Dallas, TX | $860 | $500 – $1300 |
| Cleveland, OH | $590 | $400 – $665 |
| Miami, FL | $585 | $400 – $800 |
| Jacksonville, FL | $500 | $450 – $800 |
| Seattle, WA | $730 | $400 – $1200 |
| Los Angeles, CA | $735 | $550 – $900 |
| San Francisco, CA | $710 | $650 – $800 |
Table content source: PMUHub's research
What Does the Nano Brows Price Depend On?
The nano brow cost depends on many factors. Here are the main ones:
1. Exclusivity
The most important factor is the exclusivity of your artist and the salon. Well-known, experienced artists charge more than beginners and less famous artists. Remember that certified artists always charge more than uncertified ones who usually perform the treatment illegally – and this is highly justified.
2. Location
The demand for the treatment also affects the price. In areas where the demand is huge, you can expect higher prices, but there are no rules. To get a better sense of nano brows cost, check out the results of PMUHub's research in the chart above.
3. Competition in the Area
If there are many salons in your city or town, you can expect a wider price range. If there are only a handful of artists doing quality work, they'll probably charge more.
4. Quality of the Supplies
Another important factor is the quality of the supplies used. High-quality pigments assure longer retention and a more vivid color that won't fade into unattractive shades of orange or bluish, but they may increase the nano brow cost.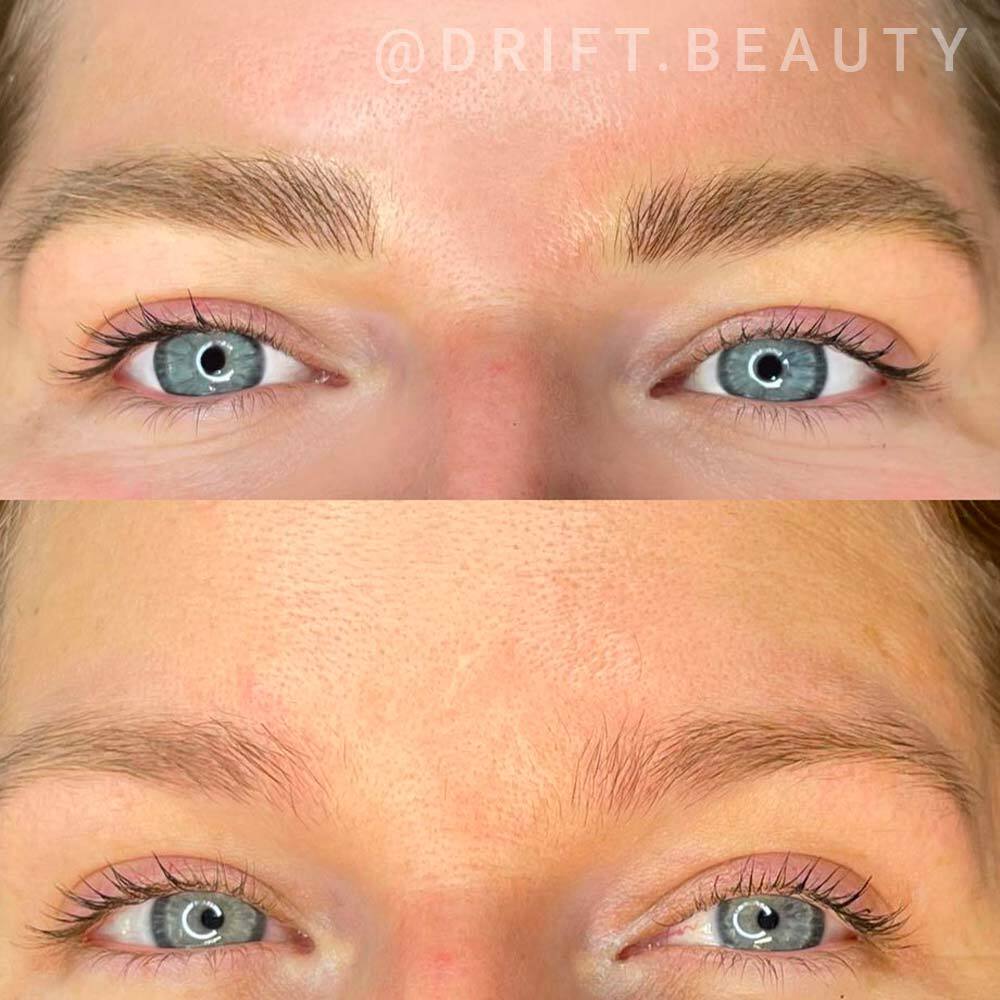 Image source: Instagram @drift.beauty
Will My Skin Type Affect the Price of Nano Brows?
Your skin type won't affect the nano brows price. However, you should know that oily skin doesn't retain pigment as long as other skin types, so you might need more frequent touch ups, and the long-term cost could be higher.
Microblading vs Nano Brows Price
The average prices of all brow PMU brow treatments are similar. When compared to microblading, nano brows are slightly more expensive.
Microblading – cc $600
Nano Brows – cc $660
How Do I Choose an Artist Based On the Price?
Even though the nano brow cost may seem a bit steep at first glance, consider the fact that eyebrows are a prominent feature, so it's not a great decision to try and save money on this.
That said, it's important to find an artist who does quality work without overpricing it. The best strategy is to compare prices from several salons in your area and go for an artist who charges somewhere around the average price.
Consult the price chart above. Chances are, PMUHub has already worked out the average nano brows cost in your city.
Choosing a good, experienced artist is crucial to getting satisfactory results, but also to keeping you safe and healthy. That's why you should never go to a self-taught, uncertified artist, although their low price might be tempting.
Once you find your artist, do a bit of research – take a look at their before and after portfolio, read their reviews, and contact them only once you're sure you trust them.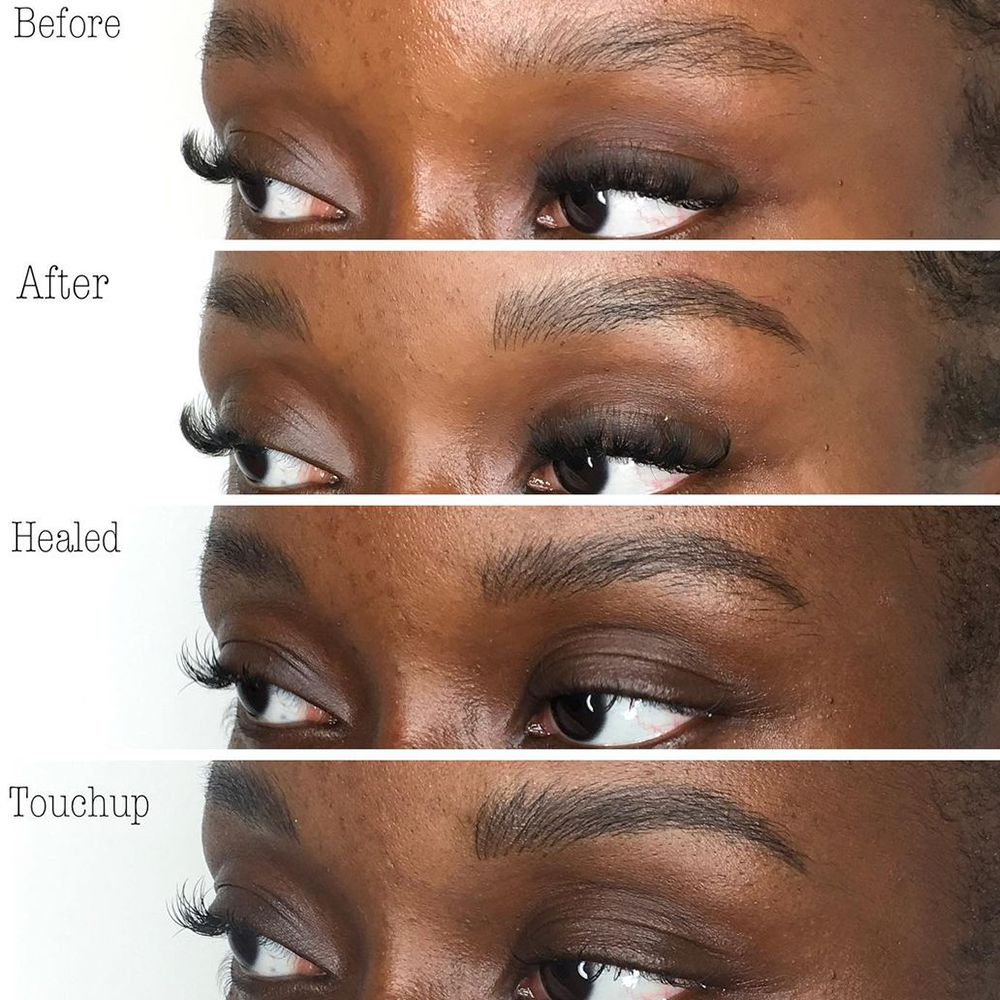 Image source: Instagram @lauramakespretties
Is There Anything Else I Need to Know?
Once you find your artist and book your initial treatment, promise yourself that you will follow the aftercare instructions to the letter. Unless you follow them carefully, your results might fade prematurely, which means that you will spend more money on extra touch-up appointments, and you might feel that paying the nano brow cost wasn't worth it.
You also risk an infection.
Your artist will provide you with detailed information, but the basics come down to staying away from direct sun, not getting your brows soaking wet repeatedly, and not picking at them during the healing process.
Image source: Instagram @carthyc
Nano Brows Cost – Main Takeaways
Nano brows cost might seem high at first, but when you consider all the benefits of semi-permanent makeup and the confidence boost so many people get from it, it could actually end up being a way to save money, a lot of time and nerves.
If you decide to go for it, do thorough research on the artist you're considering, and don't automatically go for the cheaper ones. The deciding factor should primarily be the skill of the artist and the quality of their work.
LEARN MORE ABOUT NANO BROWS
Explore more nano brows topics:
Swipe for more nano brows topics →