⏱️
4
min read
Microblading is done in 2 sessions – the initial session, and the 6-8 week touch up. The purpose of the touch up is to correct all imperfections that may have emerged during the healing process, like sparse patches or some strokes disappearing, so there's some more additional microblading.
Microblading healing and aftercare after the initial treatment is often discussed, but what about the microblading healing process after touch up?
We're answering all your questions.
How Long Does the Microblading Healing Process After Touch Up Last?
Shorter than the initial healing process! Yay!
Well, the first part of the healing – the closing up of the wounds, at least. The additional strokes should close up within 5-7 days after the touch up.
The internal healing of the tissue and the settling of the pigments always takes 6-8 weeks, so if you need a 3rd touch up for some reason, you'll have to wait an additional month and a half.
Image source: Instagram @bladedbrowsbyash
What's the Microblading Healing Process After Touch Up Like?
It's just like the healing process you experienced after the initial session, but on a smaller scale.
Since the touch up most often only implies making some small corrections, and not going over the whole brows, there's less breaking of the skin. There's still incisions made that will need time to close up, though.
The cuts will heal at the same pace as the first time around, and they'll go through all the stages, but the symptoms will be much less intense.
Nevertheless, let's go through the stages of the microblading healing process after touch up:
Strokes Too Dark
Days 1 & 2
The strokes which were added or existing ones which were gone over once again will look darker than you want them too. If only some of the strokes were touched up, this may cause your brows to look uneven for a while.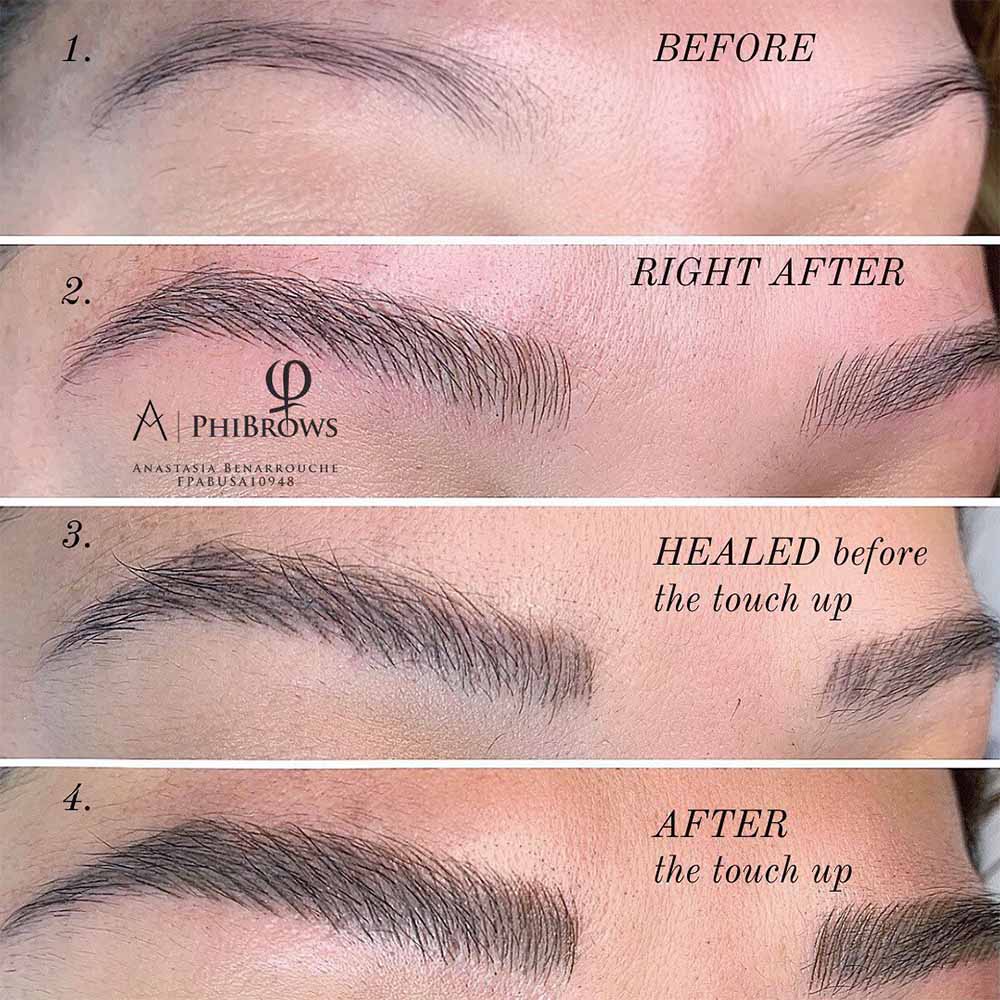 Image source: Instagram @eyebrows_la