⏱️
5
min read
When it comes to her makeup and overall style, Doja Cat is known for pushing boundaries and embracing bold, unique choices. And one thing's for sure – she has no problem experimenting with her brows!
In this article, we will explore Doja Cat brows evolution, highlighting the craziest and most intriguing looks she showcased.
Exploring the Most Memorable Doja Cat Eyebrows
Let's be honest – Doja Cat is one of the most unpredictable celebrities. And she's been known to frequently change up her looks. So let's do a quick rundown of all the shocking trends Doja Cat participated in – with her eyebrows.
The Natural Arch
During her early career, Doja Cat often opted for a more natural approach to her eyebrows. With a gentle arch and neatly groomed appearance, her brows framed her face nicely. She looked youthful and the brows didn't overpower the rest of her look.
Archless and Straight
But relatively early in her career, she started embracing a straight brow shape.
This archless and straight style seems to be her favorite. In fact, she sported all reeditions of the straight brow trend: at some point she's had them short and straight, very thin, and very upturned and lifted. This futuristic look nicely matched her alien-like Planet Her era.
Super Skinny Brows
Over time, her very high archless brow started getting thinner and thinner – she fully embraced the supper skinny brows.
With such thin and highly arched brows, this look was the epitome of the Y2K comeback.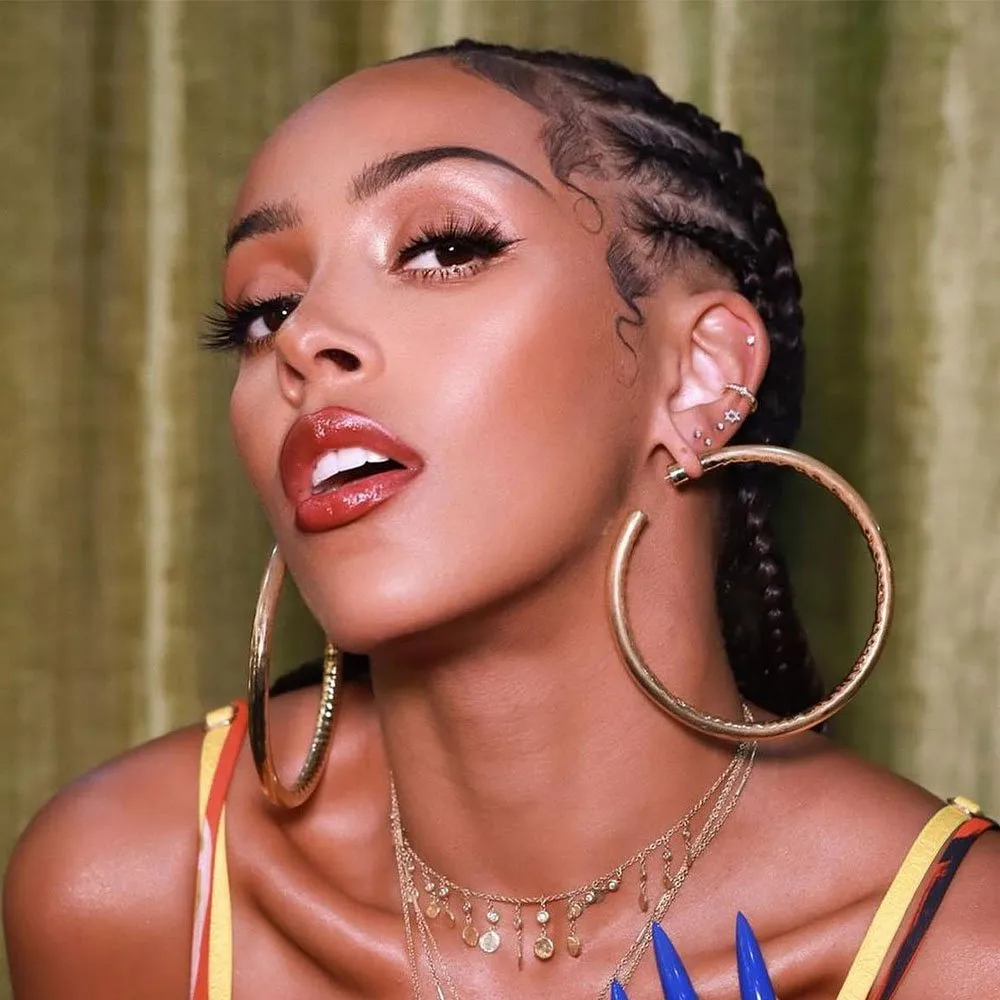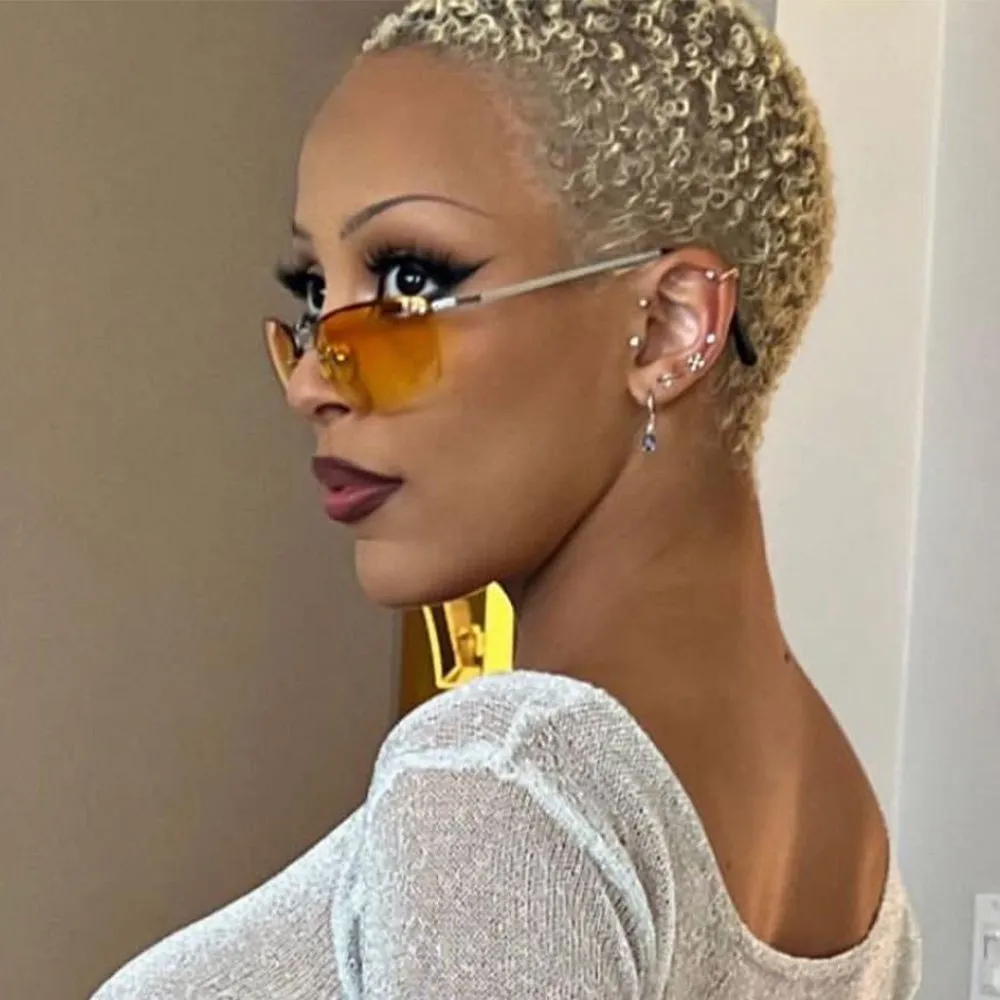 Bleached Brows
Bleached brows emerged on runways and in editorials, as an haute couture kind of thing. And at that time they were the statement brow trend.
This trend emerged kind of as an anti-trend seeing as the past decade we've been focused on making the brows dark and thick.
By creating such an unconventional look, bleached brows are challenging the beauty norm. It's bold and unexpected so naturally, Doja's eyebrows had to be bleached at some point.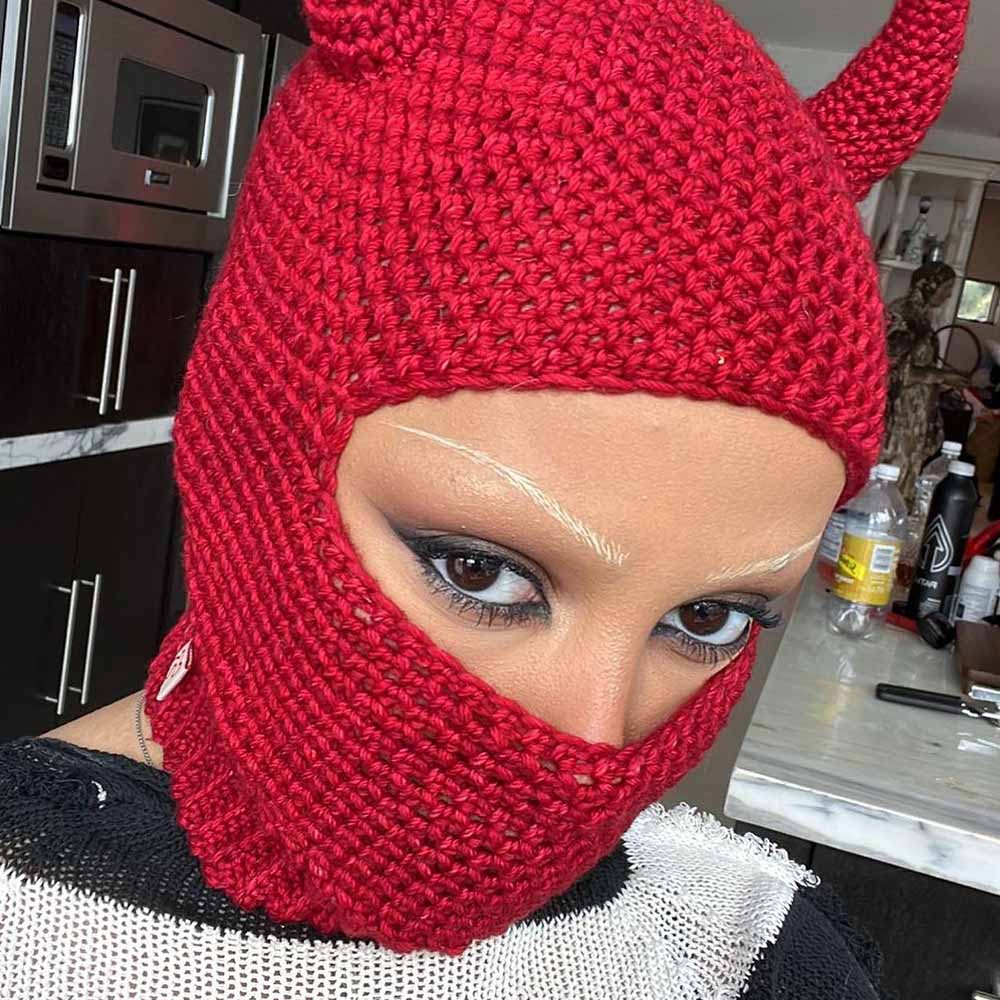 No Brows at All
Soon, seemingly-no-brow bleached brows turned into an even more shocking trend – actually-no-brows.
Never one to shy away from bold and unique choices, Doja Cat has shaved off her eyebrows completely. The no brow trend has been popular for a while, but not many people choose to go all out for this aesthetic.
And by shaving her brows she created a completely blank canvas, which allowed her to become really expressive and artistic with her brows.
Graphic Brows
Without actual hairs to fill in, graphic brows rely on makeup to draw bold lines, shapes, or even symbols onto the eyebrows, transforming them into – quite literally – art.
And since Doja Cat's brows are often shaved off, the space becomes her canvas for artistic expression.
Colorful Accents and Unusual Shapes
From matching her brows to her vibrant wigs to using colorful accents in her eyebrows, Doja Cat has experimented with all kinds of avant-garde elements including angular lines and sharp edges, cute shapes, bold colors, etc.
Embellishments and Accessories
In true Doja Cat fashion, she has also experimented with embellishments and accessories for her eyebrows.
From tiny gemstones applied along the brow line to adding delicate chains and spikes, these artistic additions create a captivating and either edgy or totally whimsical vibe – elevating her overall look to a new level of creativity.

Image source: Instagram @dojacatbrazil
In Conclusion
From natural and groomed to experimental and artistic, Doja Cat has taken her eyebrows on a journey, creating some of the most eye-catching and memorable looks.
Especially since she's shaved them off, her brows have become a canvas for her creativity. She's not afraid to push the boundaries of beauty standards, rocking everything from a natural arch to trying out bold colors, shapes, and embellishments in her eyebrows.
We don't know what's the next phase of Doja Cat eyebrows – but it's bound to be interesting!
Cover image source: Instagram @dojacat_planet