⏱️
4
min read
Microblading is a huge trend that exploded with the emergence of beauty influencers who amassed a huge following over the years. Influencers and celebrities with microblading were the first to popularize permanent makeup, which proved to be a life-saver for anyone who wanted the look of on-point, Instagrammable brows, but got tired of having to draw them on every morning.
Celebrities are a perpetual source of beauty inspo, and it's no wonder people thinking of getting their eyebrows tattooed want to see celebrity microblading before and after photos before they decide to get it done themselves.
We've prepared a list of celebrities with microbladed eyebrows.
Bella Thorne
Actress Bella Thorne is one of the celebrities with microblading who's always been known for her colorful, eclectic style that gives major hippie vibes. She's been experimenting with beauty trends for years, going through every hair color under the sun, so she's no stranger to trying out beauty hacks. In 2016, she decided to go under the micro blade.
For Bella Thorne microblading worked out great. It filled in the sparse patches towards the tails of her brows, and gave her oval face some definition. She had extra strokes added in the fronts of her brows, bringing them a bit closer together, and she had the curve of her arch angled into a sharper shape.
Recently, she's been rocking the soap brows trend, brushing her brows upwards, but her microblading strokes don't look freshly touched up.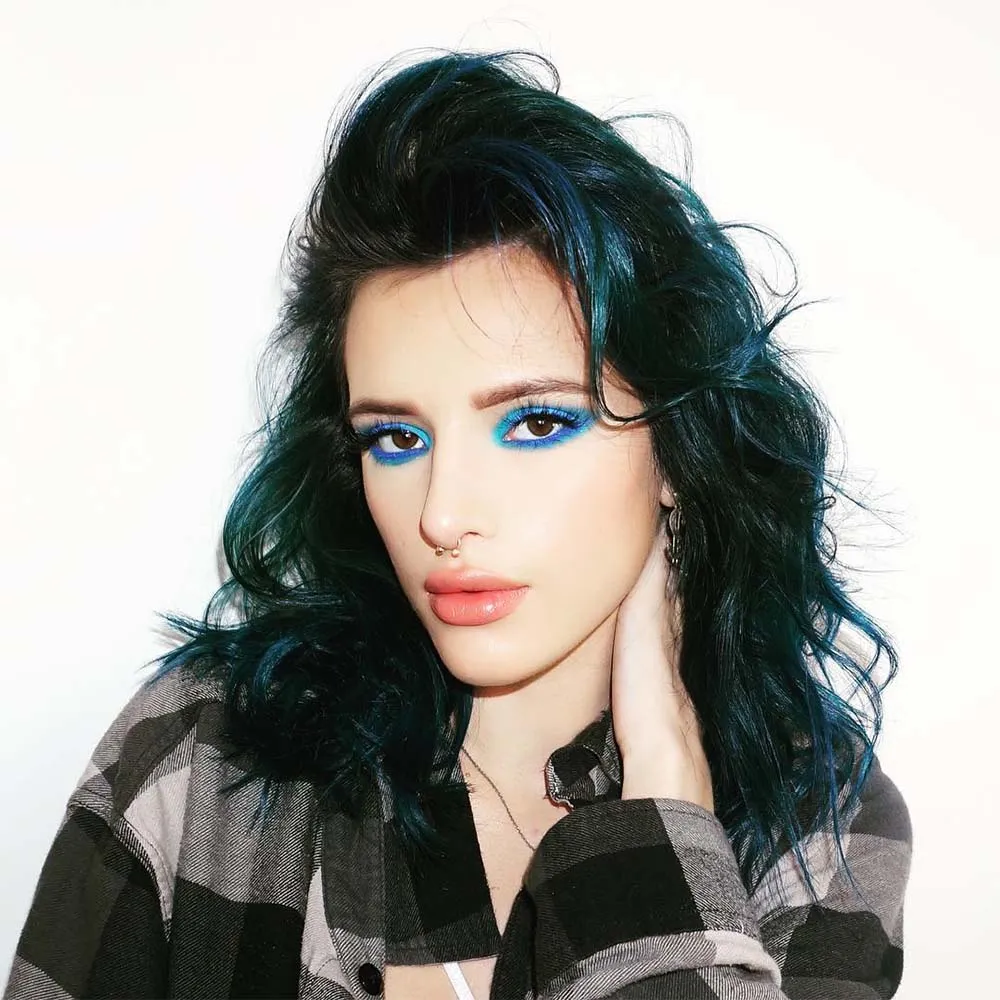 Image source: Instagram @bellathorne
Michelle Keegan
For English actress Michelle Keegan microblading has been the go-to brow enhancement technique for years. Her brows needed a bit of extra volume, as they looked quite thin, especially towards the outer ends, the so-called tails. Then, in 2017, she premiered full, perfectly shaped brows she achieved with microblading.
Her pair is one of the most natural-looking ones on the scene. The permanent brow enhancement definitely highlighted her natural beauty, and the best part is, she reassures that microblading isn't painful at all, but rather felt like slight scratches.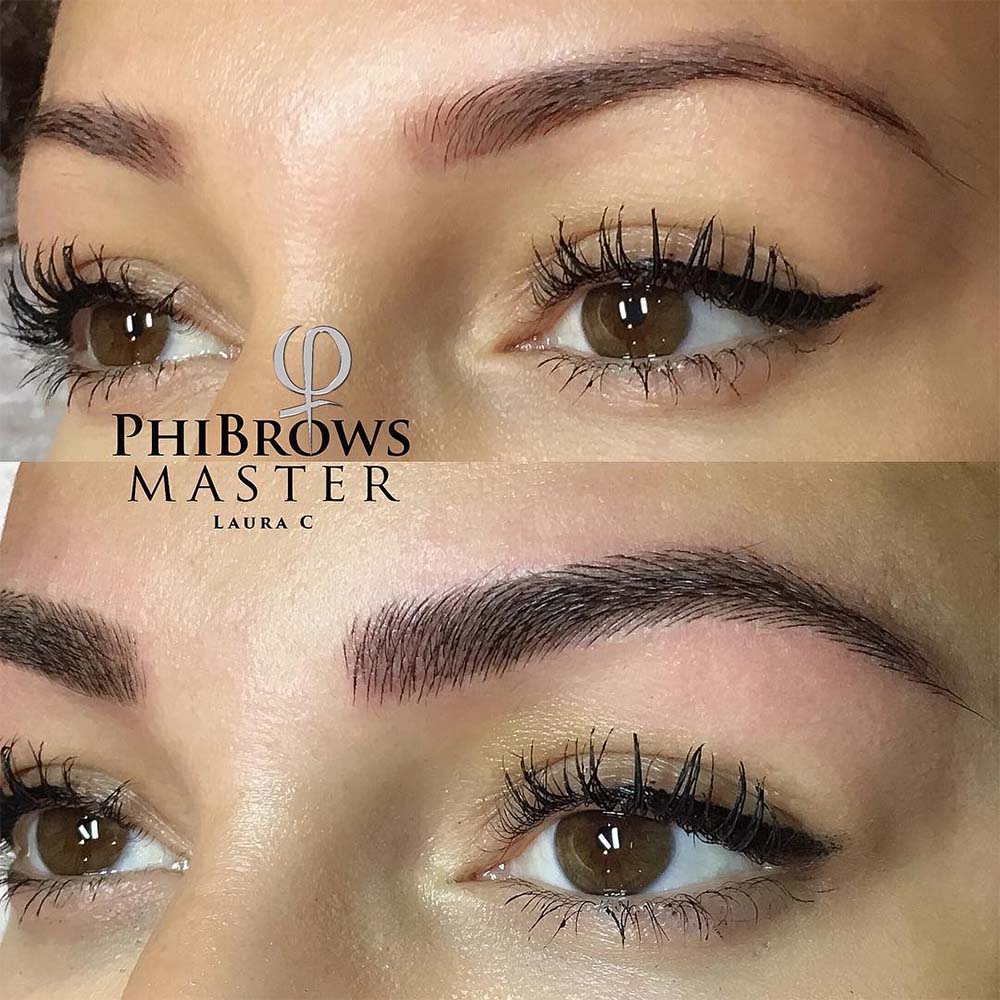 Image source: Instagram @laurac_phibrows