⏱️
4
min read
Eyelash extensions are a great lash enhancement method: they make your eyes more open, your lashes look longer, thicker, and more glamorous, they can look very natural, but also pretty dramatic.
Lash extensions are usually added to the upper lashes, but bottom eyelash extensions are also a thing. You may wonder why anyone would want bottom eyelash extensions, and isn't it enough to apply mascara on them and make them thicker and darker.
Keep reading to find out all about bottom eyelash extensions treatment.
How Are Bottom Eyelash Extensions Done?
Bottom eyelash extensions are shorter and thinner than upper.
The application process is just the same as applying upper extensions:
The lash technician picks up an individual extension with tweezers, dips it in a lash adhesive, and glues it to your natural lashes. One extension goes to one of the natural lashes.
And voila! The eyes look more open, more awake and the bottom lashes will compliment the top lashes and add balance. What's best, they look pretty subtle and natural.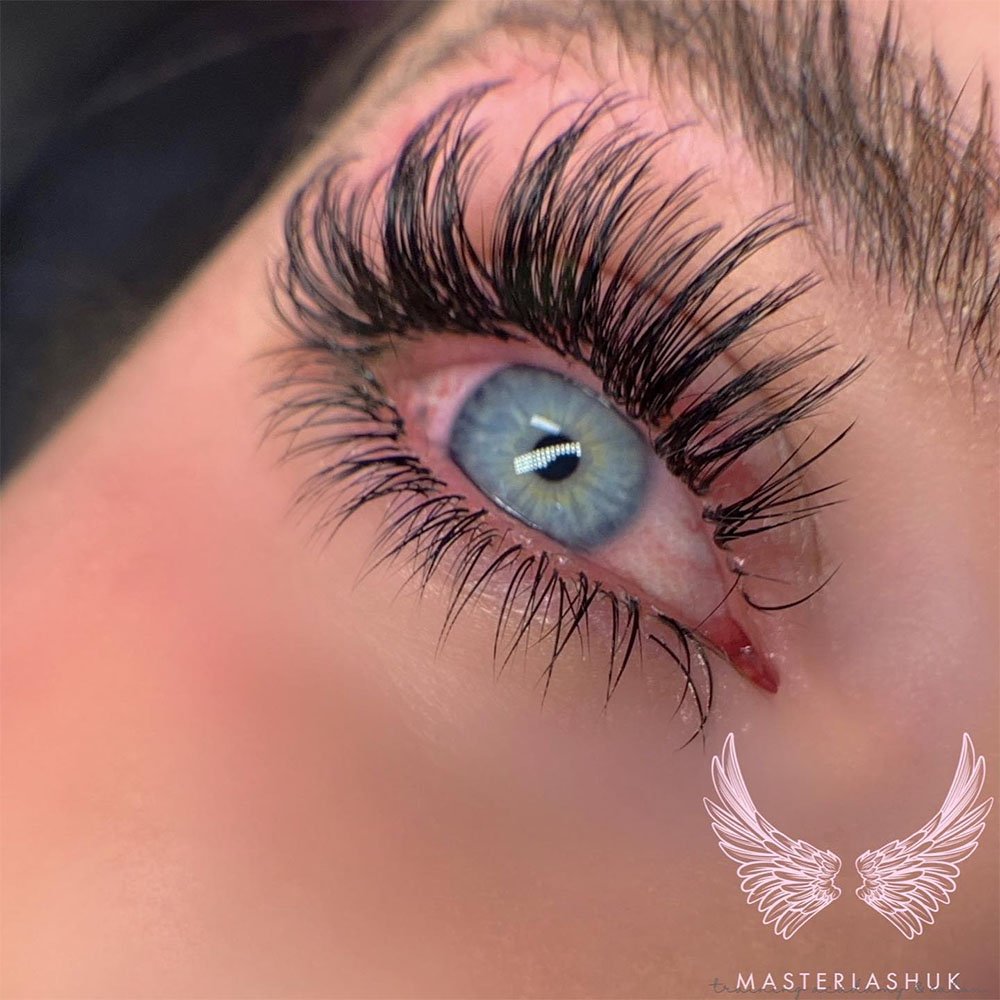 Image source: Instagram @masterlashuk
How Long Does the Treatment Last?
While the upper eyelash extensions treatment usually lasts up to 2.5 hours, this treatment is much shorter. This is because bottom lashes are not as dense as the upper and applying an extension on each bottom lash would be too much. It is only done on some of the lashes; 15-20 extensions are enough for a more natural effect (some add 30-40, depending on the state of the bottom lashes) so the treatment is usually no longer than 30 minutes.
Is There Any Aftercare?
Bottom eyelash extensions are usually done in combination with upper lash extensions, so the aftercare is the same. It's not really complicated, but it's important to keep your lashes dry in the first 24 hours after the treatment.
Basically, you need to avoid long showers, swimming, steam, crying. Don't use eye makeup, especially mascara, and avoid oil-based products.
Image source: Instagram @eyeslovelily
How Long Do Bottom Lash Extensions Last?
This is one of the biggest disadvantages of bottom lash extensions – they only last up to 14 days.
Eyelash extensions are attached to the natural lashes – they follow their growth cycle and fall off with them. While upper lash extensions last 6-8 weeks, bottom eyelash extensions don't last that long, because they are smaller and fall off more easily when you rub your eyes or wash your face.
It's important to note that, even though upper lash extensions are said to last up to 8 weeks, you can expect half of them to fall off within a month. So infills are required after 3-4 weeks to maintain the full set, so they don't look sparse.
How to Maintain Bottom Eyelash Extensions?
Lash extensions are a truly amazing enhancement, but they are not low-maintenance. As said above, regular infills are required to keep them looking good.
One of the most important things when it comes to lash extension maintenance is to clean them or wash them regularly. If you don't, the sebum, oils, and dust will accumulate and it can lead to an infection or damage your natural lashes.
Cleaning should be done carefully, with a specially designed formula, such as lash foam, or micellar water and a brush. Learn how to clean your lashes properly and why is regular washing important in this article: Cleaning Eyelash Extensions: Step by Step
Other maintenance tips include brushing your lashes regularly, avoiding mascara and oil-based products.
With bottom eyelash extensions, maintenance tips are not that strict – you just need to be careful around them when you wash your face. However, since they are usually done in the combination with upper eyelash extensions, maintaining the whole set properly is important.
Image source: Instagram @ohhlashes
Do Bottom Eyelash Extensions Damage Your Natural Lashes?
Eyelash extensions are not attached to the skin, but to the natural lashes. Since natural lashes need to carry the weight of extensions, the most common question is whether they will damage natural lashes.
The answer is no, they won't, if they are done properly. This means that the lash technician needs to assess the state of the client's natural lashes, choose the length of extensions carefully and pay attention to how much adhesive they use. If they glue on extensions that are too heavy or use too much adhesive, natural lashes can be damaged because they can't carry all that weight.
How Much Do Bottom Eyelash Extensions Cost?
Bottom eyelash extensions usually cost much less than upper ones. Lash technicians usually charge $30-$50 for the bottom eyelash extension set.
The average price of upper lash extensions varies depending on different factors, and one of them is the style you choose (classic, volume, hybrid, wispy).
Learn more about the average cost of upper lash extensions in this guide.
Image source: Instagram @kellykreation
Are Bottom Eyelash Extensions Worth It?
They are a bit high maintenance, but they really make a difference. It seems like a small change, but they make your eyes stand out as if you are wearing subtle eyeliner. They create a widening effect on the eye and provide balance between top and bottom lashes
The disadvantage is that they don't last as long as top lash extensions, but if you are a makeup lover and need them for a special occasion, they are definitely worth it.
Cover image source: Freepik