What's the Average BB Glow Treatment Price?
We're looking into the BB glow treatment price to find out how much it costs and whether it's worth it.
The BB glow treatment is a form of microneedling done with tinted serums. It's a complexion-perfecting treatment meant to double as a light-coverage foundation, so it's sometimes also called a semi-permanent foundation.
It emerged in Asia and quickly spread all over the world. Although it hasn't really been standardized, it's gained many fans. The idea of having perfect skin without foundation sounds like a dream come true, right?
But how much does a BB glow treatment cost? We've done the research for you and we're giving you the average BB treatment price, along with a general price range.
Table of contents - Skip to a specific paragraph
What Is the Average BB Glow Treatment Price?
BB glow is done as a series of sessions, since the color needs to be built up gradually. Each session is charged separately, although many salons offer package deals where the price per session is lower if you book multiple sessions at once.
The average BB glow treatment price is $200 per session, but you can find salons that charge significantly less, but also significantly higher BB glow cost. It all depends mainly on the exclusivity of the salon and the demand for the treatment in the area.
Image source: Instagram @beauty_moments_academy_gt
What's the BB Glow Treatment Price Range?
As with any beauty treatment, different salons charge different prices. A look at semi permanent foundation cost in numerous salons all over the US has revealed a very wide price range: from $60 to $350.
However, salons that charge the lowest and the highest prices are exceptions. Most charge between $150 and $250 per session.
What's Included in the BB Glow Treatment Price?
BB glow microneedling is charged per session, meaning you pay for each visit. Included in the price of each visit is the application of the BB glow serums itself, but it's easy to forget that with BB glow, you actually get 2 treatments in 1.
The application of BB glow serums implies microneedling, and each session often entails 2 round of needling:
round 1 is done with a booster serum (moisturizes and brightens)
round 2 is the tinted serum (implements skin-toned pigments into the skin).
So you get microneedling, which improves the skin on its own, along with micropigmentation.
You might also get some extras:
The treatment is usually finished off with a soothing mask, and that's often included in the price.
Some salons also provide you with a small amount of aftercare product you're supposed to use between sessions.
If you're getting BB glow for the first time, you will need 3-5 sessions to build the color up, so most salons offer package deals where the sessions are slightly discounted if you book them at once. This doesn't apply to maintenance sessions, though, which you can get every 4-6 months.
Image source: Instagram @starinbeauty
What Does the BB Glow Facial Price Depend On?
Every salon forms its prices taking various factors into account. Let's go through the main factors that determine the BB glow treatment price:
Exclusivity of the Salon
Popular salons that have made a name for themselves and get a steady flow of clients can afford to set their prices higher. Most clients flock to such salons because they think they're bound to get a quality service, and this is true more often than not, but you should research multiple salons in the area and then make a decision.
Sometimes, sky-high prices aren't really justified.
Products Used
Now, this is one point where high prices are more than justified. BB glow serums are somewhat notorious in the beauty industry, as there are many subpar formulas that don't age well out there. If the serum contains a lot of titanium dioxide, and cheaper serums often do, it will turn color over time.
So make sure your salon uses a well-known brand, and not some shady, unheard-of serums.
Location
In large cities where the cost of living is higher in general, you can expect any beauty treatment, including the BB glow treatment price to be higher. Salons in expensive areas have to charge more in order to survive!
Demand for the Treatment and Competition in the Area
This is closely connected to the previous factor. In large cities, the demand for BB glow and similar treatments is naturally higher, so salons can get away with charging a higher BB glow treatment cost.
The Number of Sessions
Finally, the more sessions you get, the higher the final figure you pay for your BB glow will be. Unfortunately, you can't really know how many sessions you'll need until you start the process and see how well your skin is absorbing the tint, but most clients get a nice coverage from 3-5 sessions.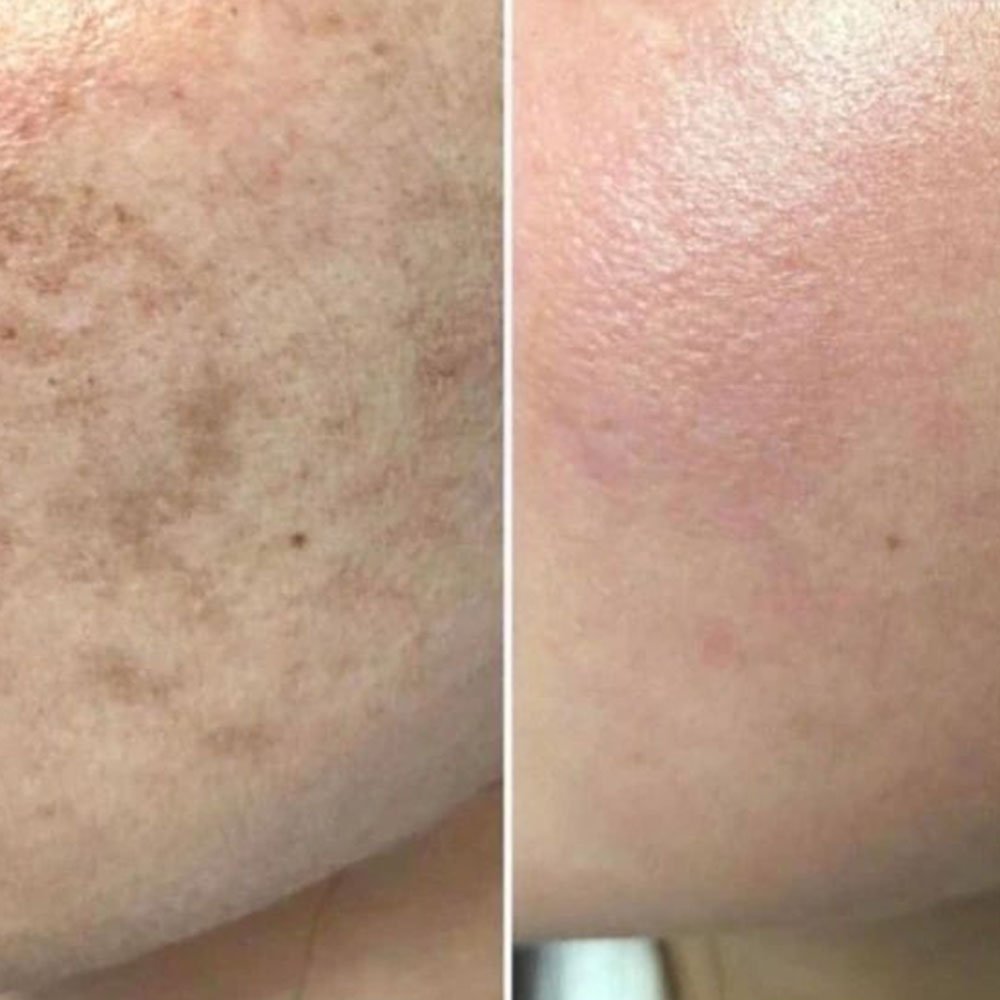 Image source: Instagram @spiritualmesoterapia
How Do I Choose a Salon Based on Price?
The BB glow treatment price shouldn't be the deciding factor.
The primary factor in your decision should be the salon's portfolio, meaning you should see their work before you book an appointment. Of course, the best-case scenario is to get a recommendation from someone who got the treatment, but scrolling through before & afters on their website or social media is a close second.
A price ridiculously higher than the average in the area often isn't justified. You can get a quality service from someone charging less, as long as they're trained, licensed and experienced. Really, you should base your decision on the technician's references and reviews, not so much on the BB glow treatment price they're charging.
Is the BB Glow Treatment Cost Worth It?
This really depends on your expectations. As the name suggests, the BB glow treatment is meant to give effects similar to wearing a BB cream, not a full-on foundation. It can brighten, even out, and improve your complexion to a point, but it can't double as a high-coverage foundation.
If you're generally into the no-makeup, your-skin-but-better look, then it's worth cashing out on BB glow.
But you should be aware that the BB glow treatment is somewhat controversial within the beauty community, as it has to be done absolutely perfectly to not cause adverse effects long-term.
Read more about the risks associated with BB glow in this article.
Image source: Instagram @darlingbeauty26
BB Glow Treatment Price – Main Takeaways
The average price of a BB glow session is around $200, but it can vary from $60 to as much as $350, depending on the exclusivity of the salon, the location, and the products used. Bear in mind that you'll probably need 3-5 sessions to build the color up.
If you need more information on the BB glow treatment, head over to this guide.
Explore more BB glow topics:
Swipe for more BB glow topics →